Squishy instructions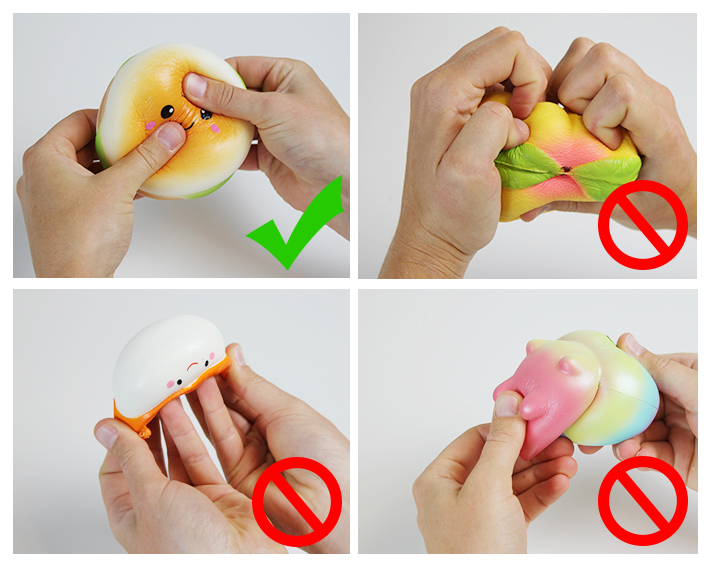 Not suitable for children u 6 years.
This is not a toy.
Choking hazard.
Small parts.
Do not eat.
Each squishy is unique and small bubbles, flaws, paint spots will appear. No squishy is perfect.
Do not stretch or fold a squishy to prevent damage.
Please squish as indicated above (first picture) to keep your squishy in good condition.